Budget Car Transport Perth to Sydney
Want to move your everyday family car, motorcycle or expensive cars? Looking for quick and secure car transport from Perth to Sydney, Brisbane or Melbourne? Hiring a professional transportation company like Auto Mover can help to haul your car and get it transported to your desired destination. Having years of experience in this industry, we ensure that the shipping of your vehicle is a completely hassle-free process.
We have advanced car carriers to transport your vehicles safely, causing no damages. From open car carrier to enclosed multilevel carriers, we offer car transport services from Perth to Sydney, Melbourne, and Brisbane. Along with providing car transport in Perth, we are also renowned for the quick shipment of caravans, trailers, trucks, vans, boats, and jet skis.
Cheapest Car Transport Perth To Brisbane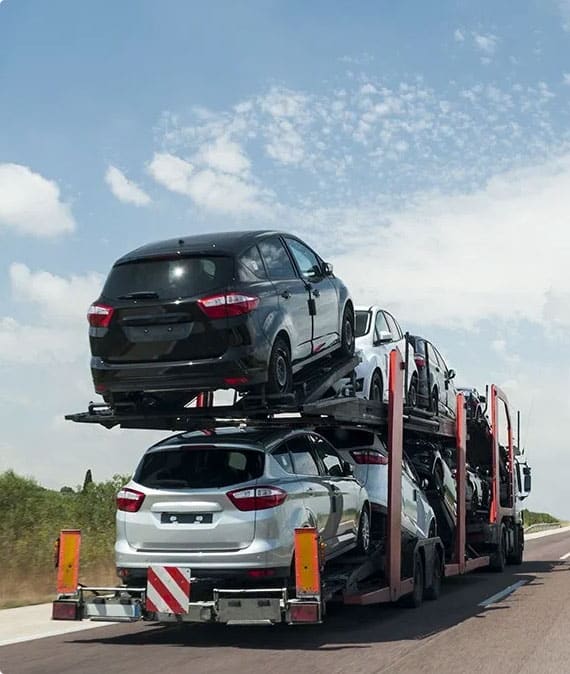 Let Auto Mover do the hard work for you. Having a wide range of car carriers, we ensure rapid interstate transportation services with vehicle safety
Typically, it takes 12 to 15 business days to transport your car from Perth to Brisbane. However, the transit duration can vary depending on the car carrier, weather condition, customer-specific needs, and other sudden events that even the drivers can't control. We assure you the cheapest car transportation from Perth to Brisbane.
Quick and Safe Car Transport Perth to Melbourne
When you want safe shipping for your car from Perth to Melbourne, Auto Mover are the perfect choice for the job. Despite the distance, our experienced team can quickly and safely move your car from one destination to the next.
The time duration to ship your car from Perth to Melbourne is around 7 to 9 business days, but again it depends on which transport company you choose. With us, we ensure car transportation takes place efficiently and with no damages using the well-maintained and modern fleet of car carriers. In short, you don't have to face delays in car transportation when you choose Auto Mover.
Why Choose Us as Your Best Car Transport Company in Perth, Australia?
No Hidden Costs
Our car transport from Perth to Sydney, Melbourne, and Brisbane are priced reasonably and will suit your budget. We provide secure car transportation services with no hidden costs and no toll fees.
Door-to-Door Budget Car Transport in Perth
From the private vehicle, company cars, government fleet to expensive museum cars, we help you move all, providing the best interstate car transport door-to-door services across Australia. You can trust us because of our excellent door-to-door car transport reviews.
100% Satisfactory Customer Service
When you want everything from guaranteed pickup services, best discounts, to damage-free car transport, we are your definite choice. Being the best auto transport company for moving cars from Perth to other nearby cities like Melbourne and Brisbane, we assure 100% satisfactory customer service.
Instant Interstate Car Transport Quote
We provide you with instant car transport quotes for you to compare and decide on car shipment. All you need to do is specify your car make and model number, type, year of making, and pickup and delivery address. After getting all these details from you, we will proceed for the fastest interstate car transport service.
Book Your Trusted Car Transport Company Today
Get the 24-hour emergency contact and designated tracking system while we process your car shipment from Perth to Melbourne, Sydney, or Brisbane, only at Auto Mover. With us, all your non-registered and non-moving cars will get easily transported to your desired location. Our cost for car transport interstate is affordable, meaning it will suit your budget and other requirements. To find out more about our auto transport services, call us at  1300 13 88 77.