Budget Car Carrier Quotes Online Australia
When you are moving to another place in Australia, the biggest issue you face is transporting your car. There are a lot of factors responsible for the mode of transport that you choose for your car such as the cost, safety level of transportation, and so on. Hiring the best car carrier service provider is a wise decision. At Auto Mover, we help you with the shipment of your car across Australia efficiently.
Having years of experience in this industry, we provide logistical solutions that suit your needs and transport specifications. We transport cars of all shapes, sizes, registered, motorised, not moving, and other categories. Delivering cars interstate and Australia wide, we are the experts in the routes like Brisbane to Perth, Sydney to Perth, Melbourne to Perth, and the entire east coast. We use the advance car carriers of various sizes and shapes for your transport needs.
Interstate Car Carriers We Use for Rapid Transportation
Car carries are defined as the mode of transportation for various vehicles which allow them to move from one location to another. We, at Auto Mover, use the best car carrier for hauling vehicles safely across Australia. Following are the different car carriers which we consider depending on the car type, number of cars, and the destination of the shipment.
1. Open Car Carriers
Everything from new cars to classic, project cars and salvage cars are moved using open car carriers. It is the two-level truck with hydraulic ramps which we use for adjusting as it holds up to 10 cars at a time. An open car carrier is also known as a car hauler and considered as one of the most affordable car carrier transport methods.
2. Single Car Haulers
If you want your car to be transported a short distance on brief notice, then we use single-car haulers, which are also known as a tow truck. It is because it comes in a small size, which makes it convenient to navigate narrow roads and reach steep driveways. You can transport anything from a race car to an exotic car using our single car hauler.
3. Enclosed Trailers
An enclosed trailer is the best option when we consider moving high-value cars safely. It will protect your car from weather and prying eyes during transport. We use these trailers, so they cause no damage to your car as it is lower to the ground than an open car carrier. As a result, it allows low-clearance vehicles like race cars to be transported with ease.
4. Enclosed Multilevel Carriers
When you are sponsoring a car event or doing an auction of unique cars and want to ship them to another location, we are here to help you. We use an enclosed multilevel carrier to haul numerous expensive cars across Australia. They are like an open car carrier with added protection against the outer elements.
Contact One of The Best Car Carrier Transport Companies in Australia
When you want safety and the quick shipment of your car, there is nothing better than to look for professional car carriers. We, at Auto Mover, ensure to provide efficient and reliable interstate vehicle transport service using advance car carriers. Our expert team will help you every step of the way, offering an immediate response to your email enquiries and safe transit of your car. All our interstate car carriers are equipped with state-of-the-art GPS tracking systems for more accuracy while shipping your vehicles. For more updates or details on our car carrier service, you can contact us at 1300 13 88 77.
Car Carrying FAQs
Contact Us Today
For more information on our car carrying services or for any further questions that you want our team of professionals to answer, contact us today or call us on 1300 13 88 77.

7 car carrier cat auto mover CAR TRANSPORT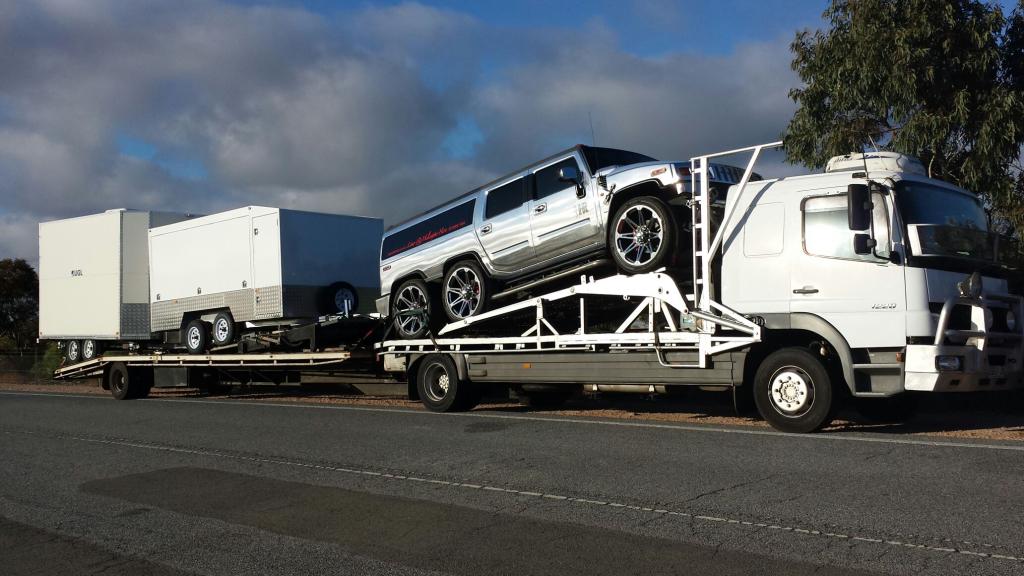 8 cars transported on our new car carrier from brisbane to perth